PhotoVibrance Review
PhotoVibrance– The Best Photo Animation Software
Stop struggling to turn your STILL images to animations using costly softwares.
Try "PhotoVibrance" today – The best photo animation software of 2021, which can convert your special images to STUNNING ANIMATIONS
| | |
| --- | --- |
| | |
| | |
| | |
| | |
| | |
| | Personal license for $39, Commercial License for $49. |
| | Yes, 30 Days Money Back Guarantee |
| | Reputed Vendor, Fast and Excellent Support Team |
What is PhotoVibrance ?
PhotoVibrance is a desktop software which enables anyone to easily bring any photo to life with incredible magic motion, 3D parralax effects, 3D particles, sky replacements & amazing visual effects!
It is available for both MacOS and Windows Operating systems. Just download, install and start playing with it. You will fall in love with its features and animation presets.
Check the Demo Video
Checkout the sample animations in the video.
What all can you do with it ?
Turn regular Product Shots into engaging video ads
Take Your Images into a whole new dimension
Transform Boring Static Images into Moving Masterpieces
Drive More Eyeballs to your Social media Posts & Ads
Resize animations for All Social Resolutions
Add Special Effects & Even Replace the Sky in the images
Add Particles with One Click
Mask to show effects on specific areas
Create Seamlessly Looped animations.
Integrated with Pexel's & Pixabay Stock Images
Easily Create Mind-Boggling Moving Images. No technical skills required. Simply point, click & download your new eye-catching moving images!
Transform Ordinary images into Moving Masterpieces!. PhotoVibrance makes it easy for everyone to transform static images into moving motion pictures that get attention. Great for driving traffic from social media.
It creates motion pictures that Demand Attention on the Newsfeeds. Get people's attention and get noticed. When you get attention, you get more people to your landing pages & offers. More people, more leads, more sales!
Turn regular Product Shots into engaging video ads. Great for generating traffic on social media.
Add Particles, Overlays & even Replace the Skies. Place cool effects and even replace the sky in your images for instant engagement.
For posting to Social Media, Change the resolution in one click! You can also manually set custom dimensions.
Easily draw the parts of your effects you want to show, to add creative effects to any image.
Every image is exported with seamless loops, great for using on website hero's or social newsfeeds.
Pexel's & Pixabay Stock Image Integrations. You can quickly find the royalty free images and use them
Turn any product shot into an eye-catching VIDEO ad!
Replace the sky on any image with MOVING skies & stars.
Bring any photo to life with moving visual effects.
Create 3D parallax animations with real 3d particles
And MUCH more!
Does it really worth for $49.
Yes, definitely. For just $49 you get a commercial license to use the PhotoVibrance Software for lifetime. You can create unlimited images with all the video effects and all features.
The software can be installed on two devices. Means, you can use the license on two machines.
And moreover, you have nothing to loose as it comes with 30 Days Money Back Guaranteed. You can try the software for almost a month and if you don't like, which is rare, you can contact their support team for refund.
PROs
PhotoVibrance Software is user friendly and easy to use. Any one having a little bit knowledge of operating the computer can use it. No additional skills are required.
PhotoVibrance Software comes with lots of effects and features, which are licensed for lifetime.
CONs
None as of now.
Price of PhotoVibrance Software
Personal use only
Lifetime access
Create unlimited images
Includes all video effects
All features
One-time payment ONLY
Install on 1 device
Commercial use license
Lifetime access
Create unlimited images
Includes all video effects
All features
One-time payment ONLY
Install on up to 2 devices
One Time Upgrades
Accelerate Your Photo Creations 10x with our Vibrance Kickstart Upgrade!
Following software features are avaiable in upgrade 1.
Get 15x Templates Every Month for an entire year (180 in total)!
Share Projects within your team & with other Kickstart users!
Quickly Add Real Photo Objects to make more engaging scenes!
Get 3 Extra Licenses for your team members & collaborate!
Get Lifetime Access to FOUR BEST Selling Video Products at over 50% off
PRODUCT #1
CreateStudio : Create Any kind of video easily with custom video animation software CreateStudio! Get lifetime access to 5 star video animation software, used by 20,000 creators, that gives you the full flexibility to create whatever you like!
PRODUCT #2
Scroll Stoppers : Get Lifetime Access to Incredible New Scroll Stoppers! Instantly grab attention on the newsfeeds with jaw-dropping fully customise-able scroll stoppers! Use a template or build your own with 100+ effects.
PRODUCT #3
Twinkle Audio Suite : Get Lifetime Access to our New Audio Suite with New Tracks Added Every Month! Royalty free music library with over 500+ tracks, a full soundfx library, text-to-speech creator with 20 new tracks added every month!
PRODUCT #4
Twinkle Visual Effects : Get Lifetime Access to visual effects pack of OVER 100 special effects. Add special effects onto your videos with loads of awesome vfx from glitch effects, light leaks, snow, rain, fire, embers and more. Both mp4 & Webm file formats.
Freqently Asked Questions
My Verdict
PhotoVibrance is a wonderful photo animaiton software which can help you to get immediate attention on the social media pages and posts. Your friends and family members will be surpised to see you in the moving images and will be curious enough to ask how you did it.
It's definitely a Buy, Buy, Buy from me and I would recommend every social media users to atleast try it once.
PhotoVibrance Review - REALLY!! The Best Animation Software.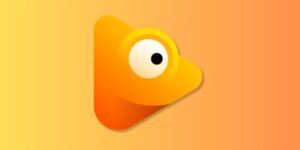 April 18, 2023 - Get it for just $49. Is PhotoVibrance still the best Photo Animation Software. Check features, pros and cons, in this is PhotoVibrance review.
Price: 49
Price Currency: $
Operating System: Windows and MacOS
Application Category: Multimedia, Photo editor, Image enhancement